What are Multiple-Mini-Interviews (MMIs)?
The Multiple-Mini Interview can be a stressful process for some students.
However, after you read this we hope you will prepare appropriately and feel excited rather than anxious on the day. If you google 'what is a Multiple-Mini Interview?', you will probably get an answer like this:
'A Multiple-Mini Interview (MMI) is when a prospective medical student is faced with multiple stations lasting approximately 5-8 minutes. These will contain their own interviewer (and sometimes actor/medical student) and aim for you to demonstrate particular skills that show you are suited for medical school and life afterwards.'
However, as you may have guessed, we have our own way of defining it: medical school speed dating.
Yes, you read that correctly.
Not that we're expert speed daters, but these two events share many similarities. If you want a side-by-side comparison of some of these then here you go (there are loads more but we do want you to be a proficient interviewee and must move the article on):
| MMI | Speed Dating |
| --- | --- |
| Fast-paced, a bell is rung at the end of each station | Fast-paced, a bell is rung at the end of each station |
| Have to demonstrate a number of skills which show you are suitable candidate | Have to demonstrate a number of skills which show you are suitable candidate |
| If the medical school feels you are a match, you will receive an offer | If there is a match contact information will be sent to both individuals |
| The way you answer the question and interact often counts more than the answer itself | The way you answer the question and interact often counts more than the answer itself |
The point is that both can be daunting and intimidating.
However, with the right preparation and mindset, MMIs are very manageable and you will be a hit.
Additionally, one of the first steps at becoming a better candidate is to gain a better perspective of the task at hand.
When you're preparing for the MMIs, it's worth taking a step back and looking at the big picture. Making light of the MMIs by comparing it to speed-dating can help you remain relaxed and calm on the day.
Remember, the medical schools want you to succeed, they're not there to trip you up.
MMI = multiple 5-8 minute stations.
Each station will represent a particular skill(s) for you to demonstrate.
Each station will have one interviewer at the very least.
Often there is no right or wrong answer, it is how you demonstrate your thinking and how you convey the message.
Many moons ago, we took a broader look at this process; we searched for the reasons MMIs were introduced.
It was shown that traditional interviews were not accurate at predicting student outcomes at medical school and that most patient complaints were a result of the "soft" skills such as communication, professionalism, ethical and moral judgements.
This told us what our potential matches (medical schools) were looking for – they want to assess you as a person – clearly, they liked your online profile enough to want to see whether or not you're a catfish.
What do we mean by this?
As a prospective medical student, it is vital to display your interest and passion to pursue this subject.
However, your grades and Personal Statement will be the indicator of whether you have the aptitude to process the quantity of information medical school will throw at you.
The interview is to assess YOU AS A PERSON; each interviewer wants to see how you react under pressure rather than what information you know.
We cannot stress this enough!
MMIs were brought in as a way of reducing patient complaints by identifying students that have the right attitude and skills.
To get to the interview stage the university likes your grades and Personal Statement; now it is time to showcase who you are as a person.
What is the format of an MMI interview?
As we alluded to earlier, the format is fast-paced; however, the MMI process typically takes around two hours (trust us you don't notice this time, it soars by). To understand a typical circuit, we want you to visualise the following pathway:
You are ushered into a room with 11 other candidates and allocated a vignette on a chair (or it may be stuck up on the outside of a makeshift cubicle). As you walk up to the vignette, you are focussing on diaphragmatic breathing at a slow controlled rate, your thoughts are calm – but your heart is racing. A voice calls out:
You have two minutes to read the vignette
When you hear the bell, step inside the cubicle
When you hear the next bell, you have two minutes remaining
The final bell will be rung and a voice says move to the next station.
This process will repeat itself as you move through each station, and before you know it, the day is finished. You are filled with relief as you realise it was not that bad because you prepared as best as you could (and you read this blog too).
An MMI interview hall being set up.
The medical school speed dating experience differs to the traditional sit-down meal date that are panel interviews.
The panel interview does what it says on the tin: you enter a room with a table separating you from some people who want to know more about you.
There are similarities between these two formats.
They can both ask similar questions to find out what makes you tick, for example; "why do you want to do Medicine?"; "What work experience do you have?"; "What personality traits do you have which you think will make you a good doctor?".
They'll also ask about ethical, current affairs, or NHS-related questions.
Speed dating can test more practical skills through Role Playing, Data Analysis (it is not as scary as it sounds, we promise), group discussions, or Critical Thinking just to name a few.
The speed dating option also means that you have many stations to move through to get to the finish line.
These do not link in any way.
If you leave one scenario and think, 'well that sucked' (which you may and that is perfectly okay! We are only human and sometimes we slip up.
By reading this you are reducing the chance of that happening) you have another opportunity to shine bright (like a diamond) and this next station has no influence on your previous one.
The stations vary from university to university in terms of length, number, and people present. We would advise finding out how many stations there are at the medical schools you want to match with (some they do tell you in the interview letter).
Each station assesses a different skill/quality that the medical school wants their students to show. These can be broadly categorised into:
These broad groups may initially seem daunting, lack specificity, and make you question whether you have what it takes – they certainly did for us.
However, as we stressed earlier, it is about how you convey your message rather than the message itself at this stage.
Learning an answer off by heart will not work on the day as you want to flow through a conversation – not look like you are trying to recall facts. However, you should understand the facts so that you can weave them into the conversation.
We'd recommend having a structure to work through and please, please, PLEASE try to build rapport.
Develop a connection with the interviewer through your natural communication skills. You need to build a rapport to leave them wanting more.
Imagine yourself as an interviewer and think, 'what attributes do I want my candidates to show?'
Write them down and practice them!
This can change from person to person, but what we wrote down was that as an interviewer would want a professional and confident student who spoke at a nice rate with a soft tone, looked relaxed, smiled and showed that they can listen, to walk into the interview room.
You can practice this (it is very weird to practice smiling, but it really can relax you on the day) for each of your upcoming MMIs. 
There are a range of station types that could come up – have a framework to use for each one that can be adapted if needed to on the day.
Build rapport to leave them wanting more.
Define how your ideal doctor would want to be perceived, go out and become that sort of candidate!
This is the bit that every medical student all over the world wants to know!
Do they write down every little detail of my answer on the mark sheet afterwards?
Do they only write down the things they think you said that were dumb?
Oh my goodness, what if the interview did not like your tie, would he write that down?
These were some of the thoughts we had when we were preparing for our medical speed dating circuits. So, let us bust these myths for you now.
After speaking with several examiners, a few things became clear.
Firstly, after about 10 students (with was a mean, some said less) they switch off once they know the student is on the right tracks within the interview.
So, make that your first interaction count!
Have a good structure that introduces the topic, give your big picture answer before they put you on mute and then focus on the details of the station.
Speak at a good pace so they can follow and, if they interact with you in the station, make sure you have practiced those active listening skills too.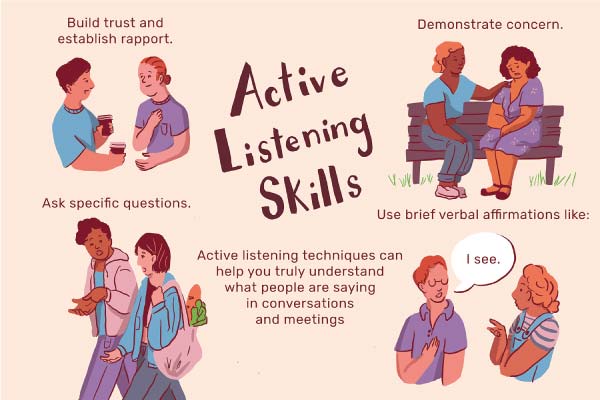 Two, their marking scheme is extremely vague.
It varies across different medical schools but, as a rule of thumb, it will have a list of four to five skills and behaviours that you are meant to perform in the station with the ratings of excellent (4), good (3), satisfactory (2) and un-satisfactory (1) – this limits the amount of detail interviewers can give and shows that it is not about the nitty-gritty points in your answer.
The interviewers use the short gap between stations to fill this sheet out and that prevents them from going into detail even more.
All of this works in your favour!
The examiners are trying to get an impression of you, there are multiple stations to see how that impression adds up and if this global score gives you the go-ahead to enter medical school.
If you have the balance of good communication skills and a structured, even if you say something incorrect (there are often no right or wrong answers), you will score highly!
Practice your first impression. For example, you could practice how to say hello with a warm smile.
The marking scheme is vague and broad, it balances your communication skills with the content you provide.
How should you prepare for your MMIs?
Little and often is usually a good preparation mantra, and definitely holds up when preparing for MMIs.
This process would begin by mapping out all the station categories and scope out each topic using google to find common questions or YouTube to find out more information on answering questions and interacting in the exam.
Of course, we've also got a ton of content for you on 6med if you'd prefer to get straight to the point. Once you've created your question bank, you can get into the practice.
Spend 30 minutes a day targeting two different stations.
You can either practice in front of your computer and record myself or ask a family member to simulate an interviewer and time my answers.
After receiving an interview letter (and having a little celebratory pizza for getting an interview because you should celebrate these things, it is an amazing achievement that they want to meet you to make sure they can take you on board!) you should increase this to an hour a day.
Remember it is about being efficient with your time, each station will be between 5-8 minutes so you can get through a lot of content in 30 minutes to an hour.
Get your school (or friends if you know others applying) to help with your practice and organise lunchtime or after school mock MMIs.
The more circuits you do the more comfortable you will be on the day.
A final resource you can use is to go onto an MMI course. Obviously, we would highly recommend the 6med interview Crash Course if you want to smash your MMIs.
Attending a course like this will give you the final saltbae-like touches that perfectly season you for your interviews.
Additionally, this experience will improve your scope of topics and general knowledge about your strengths and weaknesses – propelling you straight through the MMIs on the day.
Practice short but often once you have built a question bank.
Organise mock MMI circuits, get a routine and feel comfortable.
Book yourself onto the 6med interview crash-course for the final touches.
Here are our top tips to ensure you nail your MMI on the day.
Have a game plan going forwards.
Make your question bank.
Note down what you would look for as an interviewer.
Make answer structures that are flexible and are in your own words.
Practice circuits.
Make a routine that you can use which can calm nerves (do what works for you – for us it was deep diaphragmatic breathing, getting a perspective of the bigger picture and making a good first impression).
Make sure your communication skills are tip-top (it is not rocket science we promise, be your lovely self)
This will keep you sharp and ready for game day so make sure you practice to time.
Build rapport to keep them wanting more.
Remember their marking sheets are broad and focus on their interaction with you, as well as, your answer.
THEY WANT YOU TO GO TO THE MEDICAL SCHOOL!
You have received the chance to take part in the speed dating process because the medical school believe on paper you are a match! They want you to excel at the interview stage and are looking for reasons to make it official! Follow the signs and go with the flow!
Be well-read.
Know your Personal Statement backwards and make sure you can talk about everything you mentioned within it! The medical school do not want to be catfished!
Current affairs and the NHS are very topical in these situations. You do not need to know the nuts and bolts of everything, have a broad overview of things that interest you and be able to discuss them.
Try and have fun!
You think we're crazy for saying this… but they are good fun. If you prepare similarly to how we have described, there is a greater chance of you being a superstar in the interview.