Our 7-hour Interview Crash Course offers the perfect balance of theory and practice to give you the best chance of getting that coveted place at Medical School.
Doing well at interview is is all about coming across as a friendly, likeable person who is passionate about becoming a doctor, and has the qualities, knowledge and determination to be a good one. That sounds pretty simple, and indeed it is – there's nothing particularly complicated or difficult about the interview at all. But having said that, preparation is of course, essential, and as the majority of students have never done anything of the sort before, it can be a significant source of worry and stress.
We want to help with that worry and stress. We can't get rid of completely, but we can give you the tools you need to succeed at the interview. We'll teach you how to go about structuring your answers, we'll teach you what you need to know about things like medical ethics, the NHS and current affairs, and we'll give personalised feedback to make sure you know what to work on. That's a really important point by the way – being good at interviews (and indeed, at life in general) requires you to understand your own areas of weakness and actively work on them. We'll do our best to help you identify these issues, but it'll be down to you to improve them yourself.
Morning | 10:00am – 1:00pm
We're going to spend the morning taking you through the fundamentals – some of what we'll be going over is listed to the right.
The whole day is going to be very interactive, with plenty of group discussion and very little in the way of plain, spoon-fed teaching. The fact that we'll have just 15 students in each class means that everyone will get multiple opportunities to contribute and to shine. And that also means that the instructor will be able to subtly identify your individual areas of weakness and give you tips to improve them.
Communication skills seminar

Answering common question types

Medical ethics workshop & group work

NHS and Current Affairs – Things you should know

MMI stations – Lateral thinking & breaking bad news

Afternoon | 2:00pm – 5:00pm
This is where the real fun begins! We'll be giving one lucky volunteer an intense mock interview in front of the group, which will consist of a mix of standard questions, lateral thinking questions, medical ethics and MMI scenarios. If you're the one being interviewed you can (and should) use the knowledge you gained in the morning to give yourself an advantage, and after your interview, the instructor and the other students will give you constructive feedback about what you did wonderfully and what could be improved. If you're watching someone else being interviewed, you should be thinking of what your own responses to the questions would be and what you think of their responses are as "the interviewer".
After the interviews and feedback, we'll be finishing the day off with a somewhat intense quick-fire session, where we'll be throwing random questions and scenarios at you to see if you've got a grasp of what we spent the day trying to teach you. There'll also be an opportunity after the course for you to chat to the instructors about the universities you're applying to, your personal statement, or anything else you're concerned about.
Throughout the day, constructive honesty will be our default policy. If we think you're coming across as too arrogant, too ignorant or just socially inept, we will have no qualms about telling you this to your face. We want to create an environment where everyone can improve, and skirting delicately around areas of individual weakness isn't going to help anyone.
The Interview Crash Course Handbook
Just like with our BMAT and UKCAT courses, every student who attends the Interview Crash Course will get a free copy of our Course e-book. You should treat this as your Bible during the interview season – it will greatly help you understand what's going on in the medical world, and will therefore be beneficial to your life.
Written by our team of experienced medical students, the Interview Crash Course Handbook is the perfect reference manual for your interview preparation. The content is presented in an informal yet informative style, which makes it much easier to read than the majority of "proper" interview books on the market. We've included everything we think you should know before your interview, including easy-to-follow articles about the NHS and Current Affairs that they love to ask about.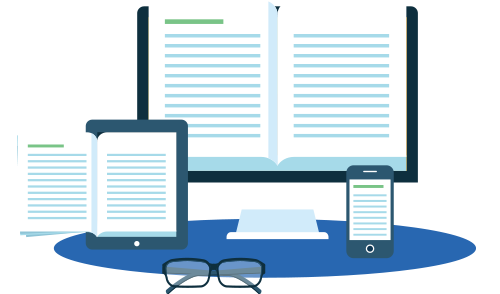 Book your Interview Course today and watch your confidence skyrocket.
All of our resources and courses are created and led by tutors who have recently gone through the process and passed with flying colours. We've helped thousands of students with their medical school interviews.
Will yours be next?